The focus of the R3 work is to make sure that all elements of R3 will be ready in time.  This week, we are looking at the operational procedures around R3 including: Backup / Restore; Release Management; Logging; Monitoring; UID Management; Incident Management; etc.
What's unique here is that the requirements from the OSDU Forum are the same irrespective of the Cloud Provider, but the way each Cloud Provider will implement these procedures is different due to the fact that each of them have different tooling available already. And of course, this tooling will be used where ever it is possible. To make sure that the results are the same in each case, in February our OSDU Forum Pre-Shipping teams (consisting of OSDU Members) will test all operational procedures based on material provided by each of these Cloud Providers.  Therefore, these teams will be doing the testing on behalf of the Operators in the field.
Of course, this is for the Operational procedures, but we have also created Validation Workflows which will validate various other procedures before shipping. Let's talk about that next week.
This week we be presenting a detailed overview on what we will release as part of R3 on March 24, 2021. Do have a look!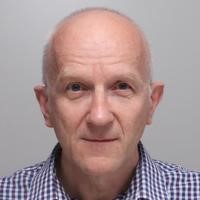 Johan Krebbers GM Emerging Digital Technologies / VP IT Innovation, Shell
Johan Krebbers is the IT CTO for Shell and is accountable for defining and driving the future IT strategy for Shell. In addition, he maintains an active link with external parties and in particular start-ups. Johan is based in Rijswijk, The Netherlands. Before this role he has been the VP Architecture for Shell, where he created and developed the architecture practice across Shell. Before these roles, Johan has executed many different IT roles in Shell across multiple locations.