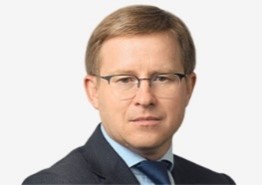 "Gazprom Neft's participation in the OSDU™ Forum is driven by our business needs.  We expect the OSDU Forum to deliver standards and solutions to reduce the cost of development, integration, and ownership of digital products. We also expect that the OSDU Data Platform becomes a platform for digital technology collaboration that erases borders and gives an opportunity to contribute and market products for the Russian technology ecosystem."
– Vadim Yakovlev, Deputy Chairman of the Management Board, Deputy CEO for Upstream
Gazprom Neft is a Russian technology leader and is an industrial flagship of digital transformation. The organization recently started a corporate-wide digital transformation program in 2018, launching 40 programs across all of its business units.  It launched 10 digital transformation programs that span the entire upstream value chain, from exploration to production and gas business, as well as key operational functions including reservoir engineering, well construction, and more.  All programs are aimed at deep business transformation. For example, the flagship program, Asset of the Future, builds on deep organizational transformation and creation of integrated production management centers where digital tools allow integrated teams to manage oil production, operational tasks, staff, and oilfield services to reduce downtime and increase oil production in fields like South-Priobskoye with 4000+ wells.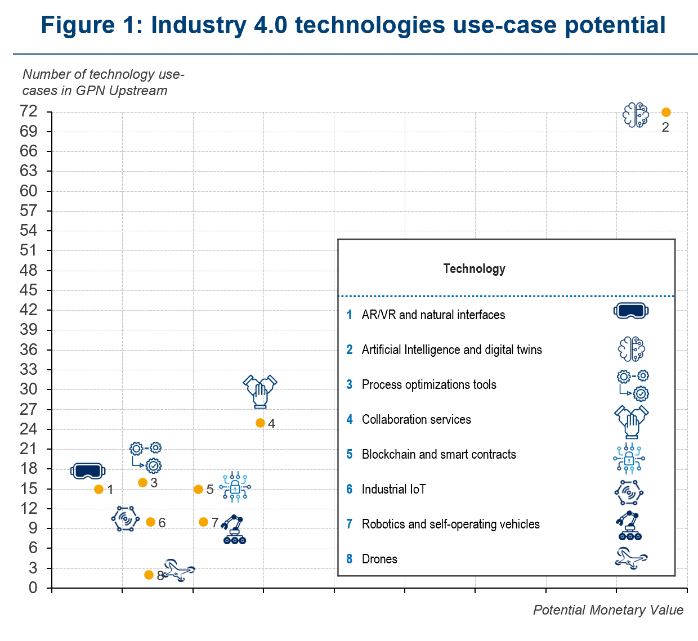 There are eight industry 4.0 technology development centers that cover artificial intelligence (AI), internet of things (IoT), blockchain, product design, video analytics, augmented reality (AR), and virtual reality (VR), that support digital initiatives across all business units.  Full-scale AI and digital twin implementation has the largest potential impact in our upstream business.  For example, our AI-assisted log analysis tool identifies thin, low-resistivity oil layers in the Vyngapurovskoye Field that has been successfully perforated and produced oil.  In Figure 1 we show the results of our internal analysis across technology and digital project portfolios ranking various industry 4.0 technologies for the potential applicability in Gazprom Neft's Upstream business.
Our interest in joining the OSDU Forum and taking an active part in building OSDU standards and architecture rests on three key points.  First, Gazprom Neft manages massive digital data assets of hundreds of petabytes of data on Russian and international oilfields, infrastructure, projects, and business processes.  We share this data with our partners and service companies all the time.  A single OSDU data governance framework will make this interaction tenfold more efficient.  Second, a standardized OSDU IT-architectural standard will make deployment and integration of a new software technology easier.  Moreover, adherence to such international standards will make the quality of our internal software products better.  Third, we are looking to contribute our products to the OSDU Data Platform, both as open-source code, as well as commercial products that we develop with our ecosystem partners.  In fact, our first ecosystem partner, CROC, has joined the OSDU Forum recently, with others to follow suit.
We would like to see the OSDU Data Platform move further to a cloud-agnostic mindset.  Gazprom Neft must comply with Russian data residency laws; therefore, we are interested in cloud-ready on-premise or hybrid cloud solutions.  This is a common interest of many national oil companies (NOC), from the Middle East, Russia,China, and India. We hope that by steering the Forum in this direction, we'll help it grow its NOC membership.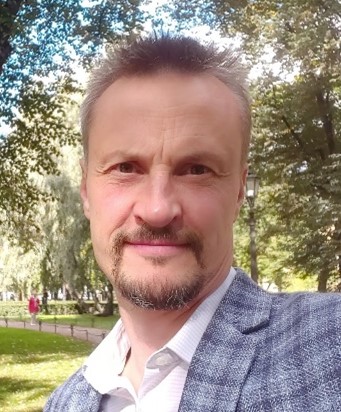 Denis Prokofiev is an oil and gas industry veteran that has profound experience in oilfield development, joint venture governance, technology, and digital transformation leadership.
In 2002, Denis started at Shell's  Technology Center in Houston.  He started with development and implementation of novel geomechanical modelling technology, planned development of Mars South Field, and worked on development plans for the BC-10 Field, owned jointly by Shell and Petrobras.
In 2016, Denis joined Gazprom Neft's Upstream Division as a Head of New Technology.  In the last three years, Denis has quadrupled the technology portfolio.  In 2019, Denis was appointed to lead Center of Digital Transformation of Gazprom Neft's Upstream Business. He has grown a newly created center for digital transformation and facilitated launching nine digital transformation programs, which encompass the entire upstream life cycle from exploration through development, to production and gas business.  Currently, Denis is leading International Technology Partnerships organization in Gazprom Neft's Upstream Business.